Environmental Justice Program
Since 2005, the Environmental Justice Program at Catholic Charities, Diocese of Stockton, has used its unique Catholic voice to improve air quality, reduce fossil fuel emissions, advocate for ethically sustainable community growth, and reduce the impact of climate change in the San Joaquin Valley. In accordance with Catholic Social Teaching, we are particularly concerned with how these environmental challenges harm poor and vulnerable communities.
The Environmental Justice Program is a program of Catholic Charities, Diocese of Stockton, a non-profit organization committed to providing help for today and hope for tomorrow. Catholic Charities administers 56 different programs in 6 counties.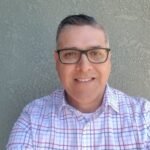 Ector grew up in Stockton but currently lives in Lodi. After high school, he served 6 years in the U.S. Army where he was stationed in Missouri and South Korea. After his service, he attended San Joaquin Delta College where he received his A.A. in Criminal Justice. From there, he attended CSU Sacramento where he received his B.S. in Criminal Justice. He then worked for the San Joaquin County District Attorney's office as a Victim Advocate for 10 years. Afterwards, he worked at the Women's Center Youth and Family Services as the manager of the Safety Net program. Throughout his career, Ector has had a strong passion to help those in our community who have been victimized, disenfranchised, and marginalized. When not working, he enjoys spending time with his family and coaching youth baseball.
Ector Olivares
Program Manager
[email protected]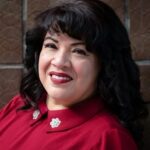 Martha and her family reside in her hometown of Merced, CA. She is a native to the valley and graduated from Merced College with a A.A. in Psychology. She later went on to receive her BA in Sociology with a Minor in Criminal Justice from CSU Stanislaus in Turlock, CA. Her coursework there included research in areas of alcoholism among the Hispanic population and understanding homelessness through the "Tenderloin Experience," a class in which students are exposed first hand to the displaced lifestyle. She participated in this class, both as a student and as a Teacher's assistant. She is an accomplished Interpreter and has a strong background in grassroots development and outreach within areas of health, equity and social justice. She has worked on projects from safe routes to school to implementation of policy changes. Her goals here at Catholic Charities are to strengthen the integration of community by educating residents and building capacity so that the voice of the community may be heard in all areas of systemic change.
Martha Armas-Kelly
Stanislaus Program Coordinator
[email protected]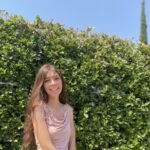 Evelyn graduated from California State University where she obtained a B.S. in Biological Sciences with a concentration in Molecular Biology. Her time as an undergraduate student Evelyn was a part of different organizations such as Chirla, Immigrants Rising and EcoWarriors where she spent a lot of her time serving and helping underrepresented communities. Evelyn is passionate about educating the community and advocating for social equity. In her free time Evelyn enjoys baking, catching up on a new show and spending time with friends and family.
Evelyn Vega Gonzalez
Program Specialist
[email protected]

Tanisha Raj graduated from University of the Pacific with a B.A. in Environmental Studies and a Minor in Biology. Tanisha also has a Masters of Science degree with a concentration in Water and Environmental Law from the Pacific McGeorge School of Law. Tanisha is passionate about making changes in the environment for our community by utilizing her education while working with with the Environmental Justice Program. In her spare time Tanisha likes to read, be outdoors, go bowling, cook, and spend time with her son.
Tanisha Raj
Program Coordinator
[email protected]