Environmental Justice Project
Since 2005, the Environmental Justice Project at Catholic Charities, Diocese of Stockton, has used its unique Catholic voice to improve air quality, slow global warming emissions, advocate for sustainable and just community growth, and reduce the impact of climate change in the San Joaquin Valley. In accordance with Catholic Social Teaching, we are particularly concerned with how these environmental challenges harm poor and vulnerable communities.
The Environmental Justice Project is a program of Catholic Charities, Diocese of Stockton, a non-profit organization committed to providing help for today and hope for tomorrow. Catholic Charities administers 56 different programs in 6 counties. You can learn more about the work of the full organization here.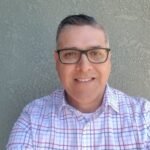 Ector grew up in Stockton but currently lives in Lodi. After high school, he served 6 years in the US Army where he was stationed in Missouri and South Korea. After his service, he attended San Joaquin Delta College where he received his A.A. in Criminal Justice. From there, he attended CSU Sacramento where he received his B.S. in Criminal Justice. He had worked for the San Joaquin County District Attorney's office as a Victim Advocate for 10 years. Later, he worked at the Women's Center- Youth and Family Services as the manager of the Safety Net program. Throughout his career, Ector has had a strong passion to help those in our community who have been victimized, disenfranchised, and marginalized. During time off, he enjoys his family time and coaching youth baseball.
Ector Olivares
Program Manager
[email protected]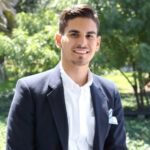 Jonathan graduated from CSU Stanislaus with a B.A. in Kinesiology with a Concentration in Health Promotion with Cum Laude honors. At Stan State he was a member of the organizations: Student Nursing Association, Alpha Phi Omega, and 3 Wins (formerly 100 citizens). He has lived in Stockton all his life and continues to stay involved in local events and projects. In his free time, he likes to exercise, do photography, and listen to different podcasts.
Jonathan Pruitt
San Joaquin Program Coordinator
[email protected]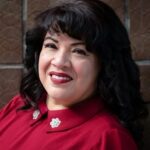 Martha and her family reside in her hometown of Merced, CA. She is a native to the valley and graduated from Merced College with a A.A. in Psychology. She later went on to receive her BA in Sociology with a Minor in Criminal Justice from CSU Stanislaus in Turlock, CA. Her coursework there included research in areas of alcoholism among the Hispanic population and understanding homelessness through the "Tenderloin Experience," a class in which students are exposed first hand to the displaced lifestyle. She participated in this class, both as a student and as a Teacher's assistant. She is an accomplished Interpreter and has a strong background in grassroots development and outreach within areas of health, equity and social justice. She has worked on projects from safe routes to school to implementation of policy changes. Her goals here at Catholic Charities are to strengthen the integration of community by educating residents and building capacity so that the voice of the community may be heard in all areas of systemic change.
Martha Armas-Kelly
Stanislaus Program Coordinator
[email protected]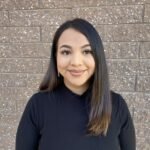 Melissa is a Stockton native who graduated from Sonoma State with degrees in Sociology and Chicano & Latino Studies. She then went on to pursue an M.A. in Chicana & Chicano Studies at San José State University. Her master's thesis examined the social and economic impacts of Silicon Valley's tech industry on low-income communities of color, such as East Palo Alto. Today, she is passionate about social justice and is committed to serving vulnerable and disenfranchised communities through advocacy, solidarity and education. Melissa now lives in Lodi and enjoys spending time with her family.
Melissa Vargas
Program Specialist
[email protected]